Below are recent College Church bulletins and inserts. You can access those from previous years by adding - and the year to the end of the address bar above. For instance, to see 2020, go to https://wearecc.net/bulletin-2020.
June 19, 2021
Please Note:
The Women's Ministry Summer Activity Survey insert below is for informational purposes only. If you'd like to fill it out online, please use our new Next Steps Launcher—the purple N in the lower right corner of this web page.
June 12, 2021
June 5, 2021—SLA Baccalaureate
South Lancaster Academy provides the printed program for the baccalaureate service, so we only produce an announcement insert.
May 29, 2021
May 22, 2021
May 15, 2021
May 8, 2021—40th Anniversary Celebration
The College Church was formed in 1954, but it has now been 40 years that we've been in our current building. Below is some historical material:
The bulletin from May 9, 1981, the Sabbath we began worshipping here
A page from the AUC Accent in 1981 (courtesy of Annette and Donnie Siver; they are in the bottom picture)
Two pages from the 1982 AUC yearbook, the Minuteman (courtesy of Jaslin Aubin and the AUC Alumni Association)
Video from the 1981 processional and service (courtesy of Dave Osborne)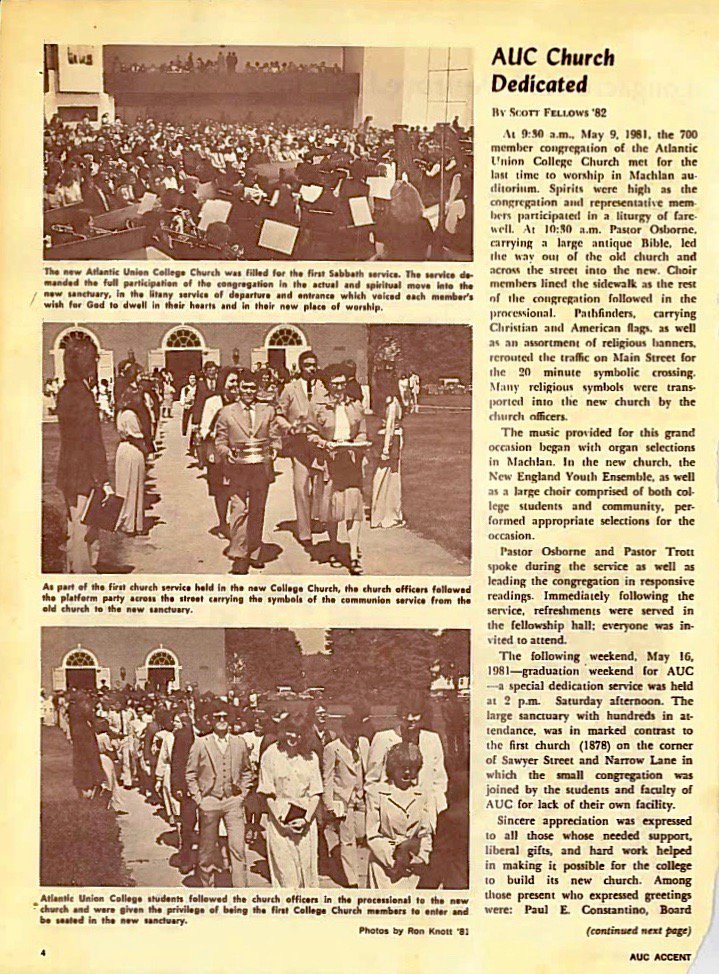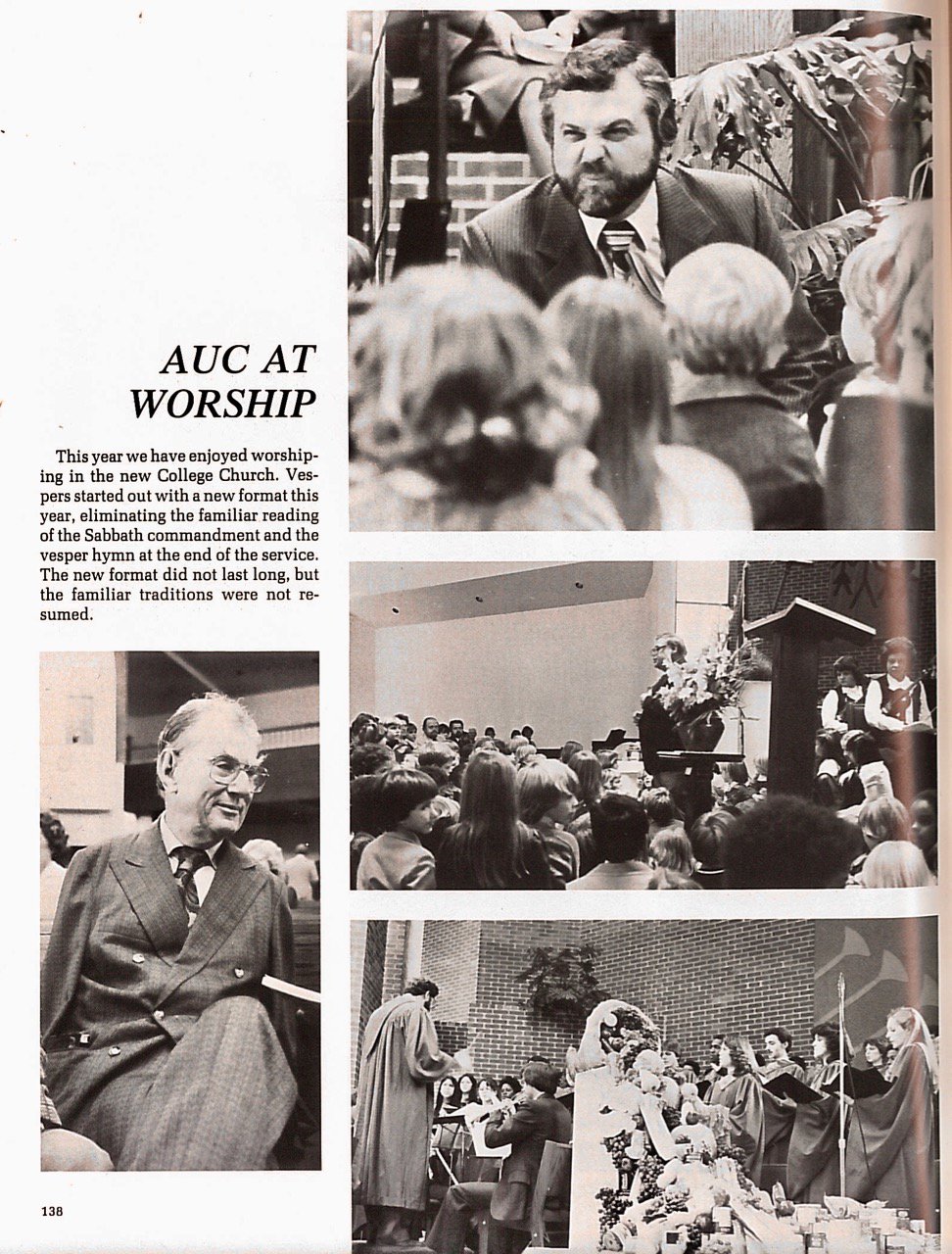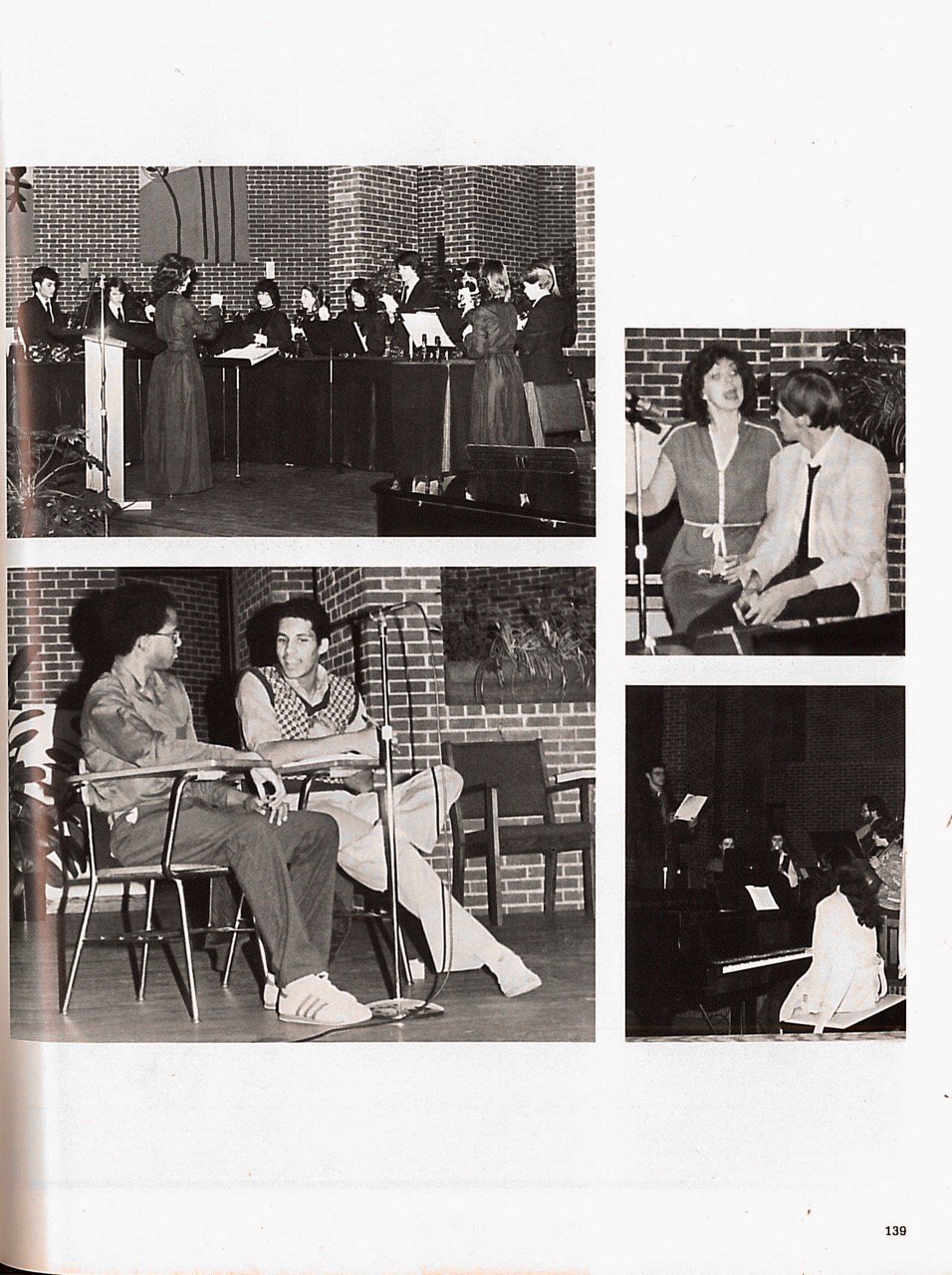 May 1, 2021
April 24, 2021
April 17, 2021
April 10, 2021
April 3, 2021, Easter Sabbath and Remembrance Service
March 27, 2021
March 20, 2021
March 13, 2021—Good Samaritan Day
March 6, 2021
February 27, 2021
February 20, 2021
February 13, 2021
February 6, 2021
January 30, 2021
January 23, 2021
January 16, 2021
January 9, 2021
January 2, 2021