How to Give
About Online Donations
To give online, use our Adventist Giving page. Pro Tip: If you register, it'll make successive donations easier (don't worry, it's quick).
electronic checks
The electronic check option avoids card processing fees, so more of your donation is usable.
You'll need your routing transit number and account number from the bottom of your checks/deposit slips (see below), or call your bank.
Adventist Giving can save this info so that you only need to enter it once.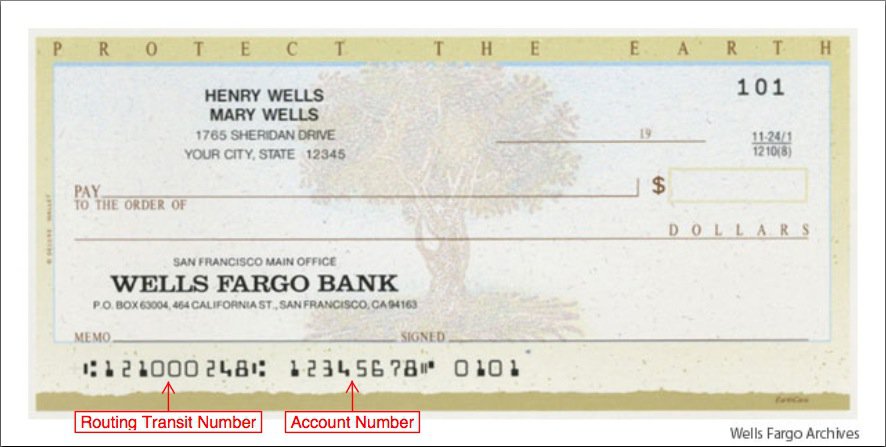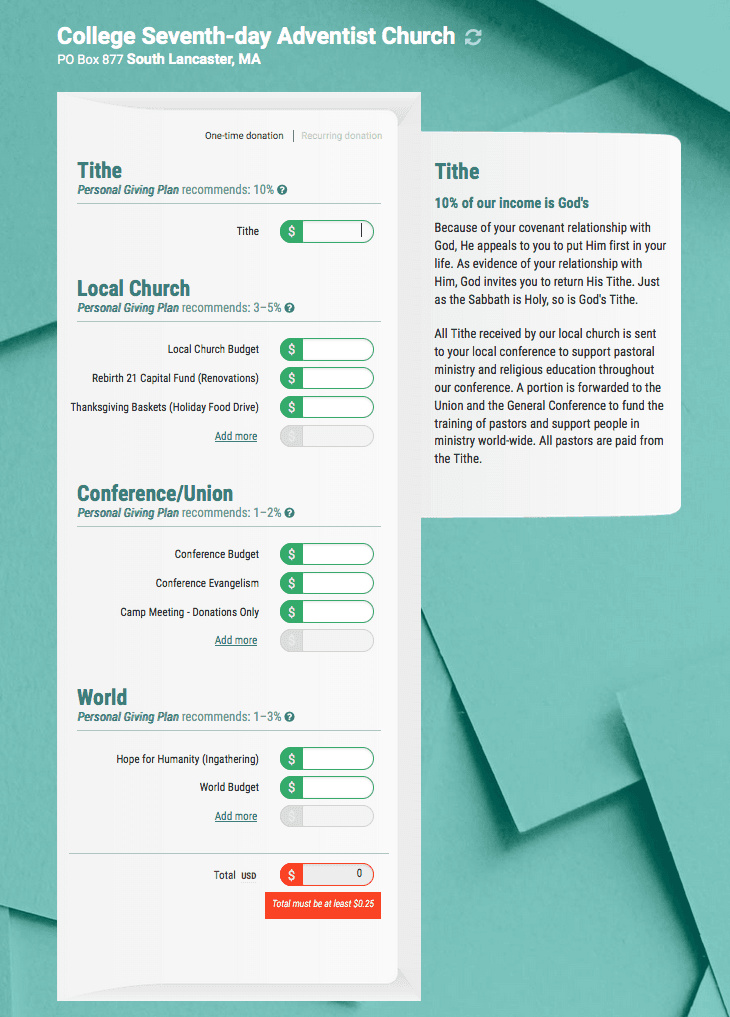 Year-end Donations
Please turn in donations by the deadlines noted below for them to count in this tax year. Make sure we have your current mailing address so you can get your donation statement.
2020 Deadlines
Offering Plate
Sabbath, Dec. 26.
Church Office
Wednesday, Dec. 30, 5:30 PM.
Online
Thursday, Dec. 31, 11:59 PM Eastern time.
Post Office
(check service hours)
Must be postmarked by Dec. 31, 2020
& received by Jan. 7, 2021.