SLA is re-opening in the fall!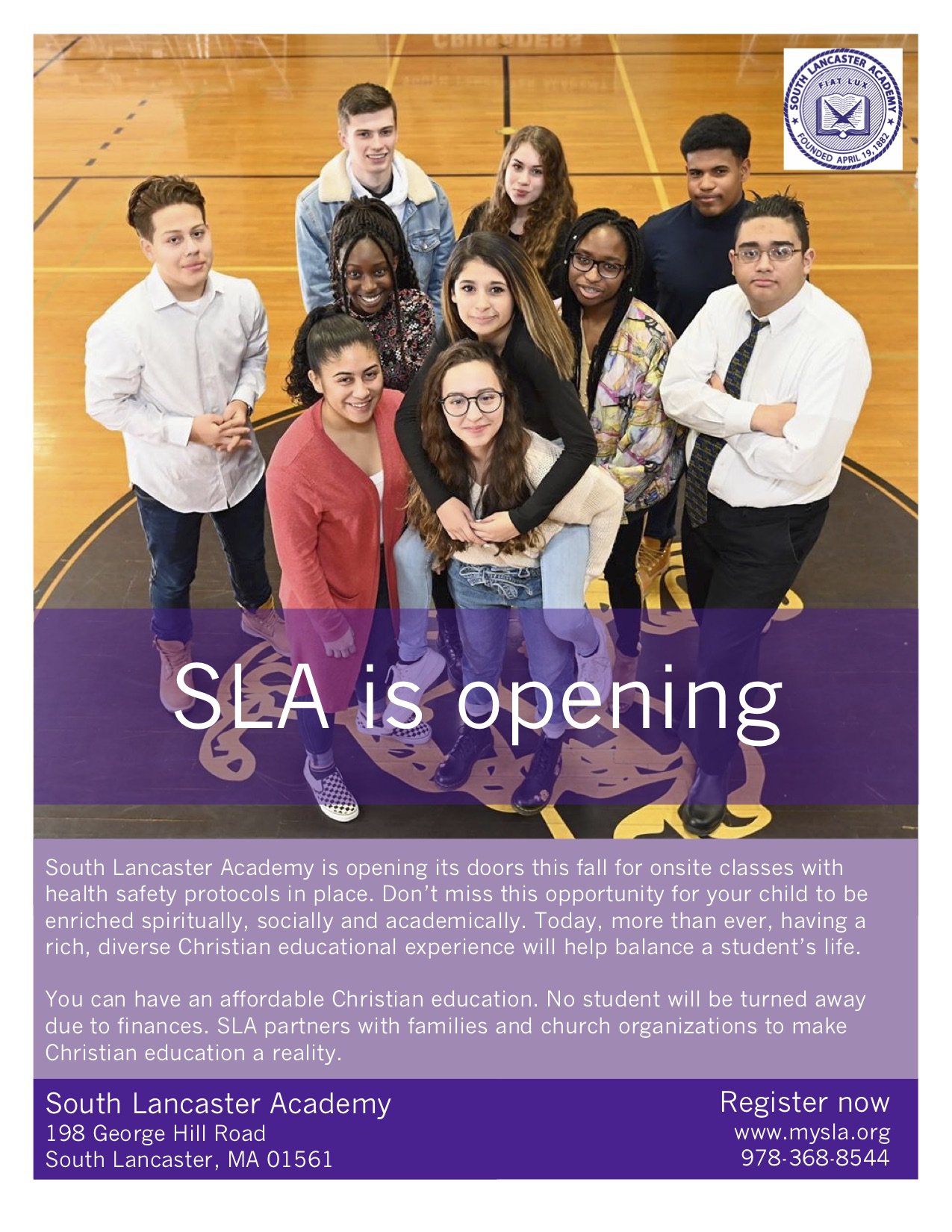 Get to know SLA!
South Lancaster Academy provides Seventh-day Adventist Christian education from Preschool–grade 12. Learn more at our Facebook Live Town Hall: Thursday, July 30, at 7:00 PM. It includes a Q&A to discuss in depth the safety protocols for students, faculty, and staff this fall.
See SLA's website for more info.
We are a constituent church of sla
The College Church is a constituent church of this fine institution, providing both financial & logistical support. For more info, call 978-368-8544 or go to www.mysla.org.
benefits to CC members of being a constituent church
Being a constituent church of SLA provides the College Church and its members with some benefits:
If you or at least one of your parents/legal guardians are official College Church members, then you get a break on your SLA tuition. Please contact SLA's finance office for more info.
All official College Church members can attend and vote at SLA constituency meetings.
You can also get tuition help through the Three-way Plan, in which the College Church, the Southern New England Conference, and the school contribute a scholarship amount to help needy students.