Worcester Telegram Article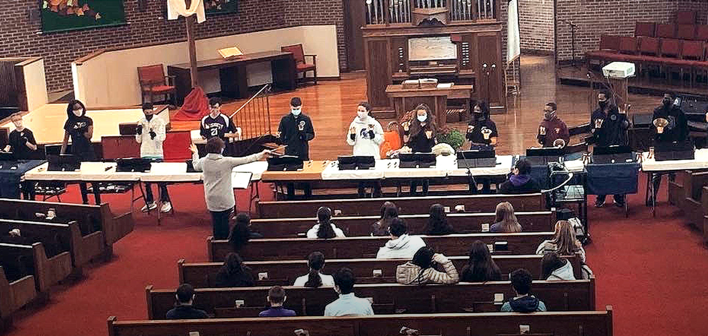 The Worcester Telegram and Gazette ran a really nice article about our new handbell choir, led by Lira Cady and her daughter, Ilana Joyce Cady (who is our church music coordinator).
Use your God-given talents to serve
There is an active and vibrant music ministry at the College Church. Every week at church we have special musical selections and/or praise songs that range from classical to contemporary.
Some of Our Groups
Men's chorus
Ralph Dawkins leads this group, which has been singing together for 20 years now.
Rehearsals: Sundays from 6:30–7:30 PM in the Music Room.
King's Kids
Kirosha Sidelca leads this group for ages 5–12. Does your child love to sing? Sign them up for our fun, soulful gospel choir, singing praise to the King! Click below for more info.
Praise Teams
We have a variety of praise teams, small groups, and individual performers that play and/or sing for church on a rotating basis. For more information about the College Church music program, please fill out the form below to connect with Ilana Cady, our music coordinator.