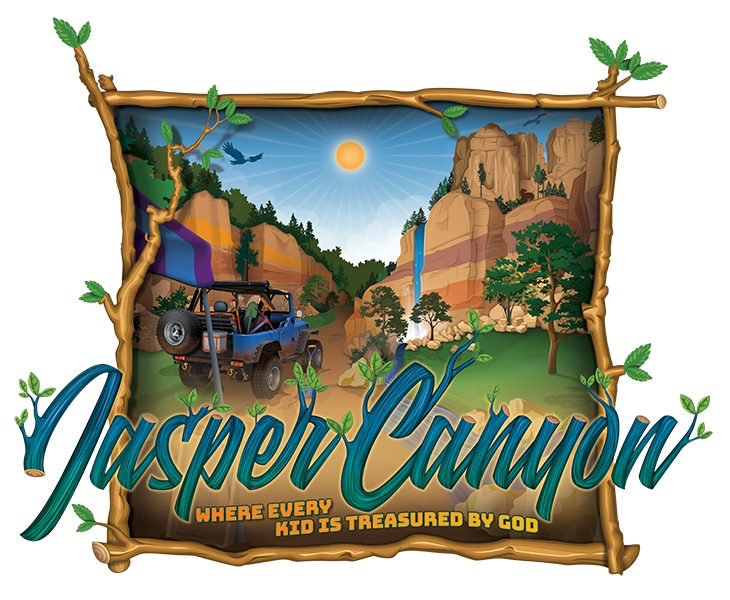 Vacation Bible School 2022
Greetings! It's that time of year to seize the exciting opportunity to join us for a week of fun and adventure at Vacation Bible School! The College Church is pleased to offer this event to our community and church families FREE of charge every evening from 4:00–7:30 PM the week of June 27 to July 1st, 2022. This year's theme is Jasper Canyon, "Where every kid is treasured by God!" All you need to do is register in advance to hold your child's seat!
The 2022 VBS is full!
We are happy to report that we have reached more than capacity for this year's VBS, so we have closed registration. We are sorry for any who may have missed out.
This is no ordinary VBS. We've lined up an extraordinary experiences for our families this year, including:
Dinner for attending families (a light meal from 4-5pm daily)
Outdoor play and activity stations
Bible based sing-alongs and learning
A cozy parents' lounge area w/refreshments
Artifact Crafts, where kids show their creative side while learning more about the daily theme.
A Mega Awesome ROCK WALL Adventure for your little Over-comers to enjoy!
All FREE!
See more at https://vimeo.com/641689651.
*Our dates and location will remain the same rain or shine. In-door stations will be in operation in the event of inclement weather. Spaces may fill rapidly, so don't delay!
You can also let us know you want to help out with the registration button below.
Might you be interested in helping man one of our stations? Or would a teenager or tween you know be interested in volunteering as a Junior counselor? If yes, YOU ROCK and we welcome you to sign up via the link below to be a volunteer! Someone will be in touch shortly after with more details.
More About the Program Curriculum
God treasures each one of us! At this VBS kids will have fun discovering the important treasures Jesus has given each one of them. Five days of Christ-centered activities will help them dig into the Bible to find out how uniquely special they really are!
Key Verse
"For I am certain that nothing can separate us from God's love. Neither death nor life, neither angels nor other heavenly rulers or powers, neither the present nor the future, neither the world above nor the world below – there is nothing in all creation that will ever be able to separate us from the love of God which is ours through Christ Jesus our Lord." - Romans 8:38-39.
Bible Stories
Day 1: The Flood
Day 2: Abigail
Day 3: Solomon
Day 4: Ruth
Day 5: Elijah Ascends to Heaven
You can also let us know you want to help out with the registration button below.